Have you ever tried an outcall massage in London? An outcall massage can give you more flexibility, save your time and let you enjoy the ultra pleasure during and after an Erotic massage. If you are someone who travels a lot, then you might be under lot of stress and tension. The tension will be there even if you are on a pleasure trip, when new to the area. Many of you feel that other than taking rest in your room, it is not possible to relax yourself. You can relax yourself by getting a outcall Erotic massage, right in your room.
Choose Cloud9 outcall massage, no need to travel anymore, perfectly for business men in London Hotels.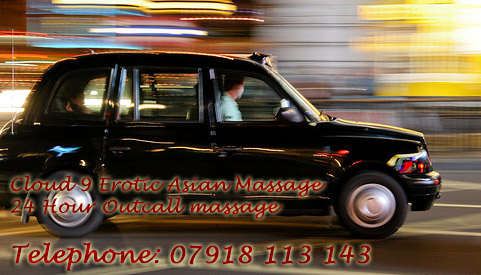 The beauty of setting up an outcall massage appointment at your hotel means you can ensure you have enough time to take care of any essential needs before your Goddess arrives. Some people enjoy certain smells or aromas more than others, and having a massage at your hotel means you can prepare your room in any way you want to gain the most from the session. Of course, your Goddess or Goddesses, if you have chosen 2 lovely masseuses, will bring everything they need for the massage. This includes candles, incense, aromatic oils, and any other accoutrements required.
However, if you have a particular desire for a particular fragrance that you like, for example, sandalwood, then you can set up your room to your own specifications without worrying that your Goddesses may bring something you don't like the smell of.
Lights maestro please!
The lights in your hotel room may not be as low or ambient as the lighting at a specifically designed premises, however, many hotels do offer dimmer switches now that allow you to lower the lighting to the desired level. You will usually have a side light too or a low level lamp Although you will enjoy the candlelight that our Goddesses will lovingly prepare for your session, you may also feel the need for additional lighting, but do remember it is all about creating a wonderful environment that will set the scene and mood to enable you to fully benefit from your massage. This is why so many people leave these little details to us, as we know what our clients like and what creates the best effect to relax the body and mind quickly.
Another benefit of an outcall massage service is that you can take the time following the massage to relax even further. You don't need to get dressed and leave as you would if you attended an external session. This is a very compelling reason to choose outcall massage sessions at your central London hotel location, as it ensures you gain the very best benefit, emotionally, physically and spiritually and you can relax fully in the knowledge that all you have to do is lie back and receive the attention and adoration given by your chosen Goddess. Heavenly!
If you are interested to know more about cloud9's outcall massage in London, then please free to View our  service & Rate page.  Cloud9 is a London online Erotic tantric massage service provider that specializes in many kinds of massages. Our masseuses are well experienced in their tasks. Cloud9 have reasonable rates, which are affordable.