Why You Should Avoid Soho Massage Parlours
Soho is well known as London's entertainment district, bustling with restaurants, bars, theatres and erotica. If you're seeking a sensual massage it might be your first port of call as there are a multitude of Soho massage parlours, as well as a frenetic gay bar scene and many sex shops.
However, the quality of massage parlours in and around Soho varies greatly and taking potluck on the street could mean you end up in a less than desirable establishment, paying inflated prices for poor quality erotic massage. So how can you avoid these seedy outfits?
Why Gamble With A Soho Massage?
You don't need to go traipsing around Soho and risk paying over the odds for a poor quality massage; to secure London's ultimate high class erotic massage there's only one number you need to know: 9 for Cloud9.
Cloud9 Massage offers a tantalising range of fully-nude body to body tantric massages and its masseuses are the very best in the business – not just stunningly gorgeous, but highly skilled, too.
If you want to be sure of receiving a high-end massage, with highly trained, professional and polished masseuses do choose a company with a reassuring online presence such as Cloud9. We are happy to email you photographs of our masseuses prior to booking so you can select a lady or gent who ticks all your boxes.
Massage in Soho…or Anywhere Else in London
Cloud9 Massage does not only service the Soho area, it provides an out-call service which means you can be enjoying a mind blowing massage in your hotel room or at home within around 60 minutes.
We also operate an exclusive central London in-call facility where you may make an appointment to visit. Our facility is discreet, clean and comfortable Please email [email protected] to check availability.
History of Sex in Soho
Soho has been a place to enjoy oneself for more than 150 years, starting from the mid-19th century when the first theatres, music halls and ladies of the night moved in.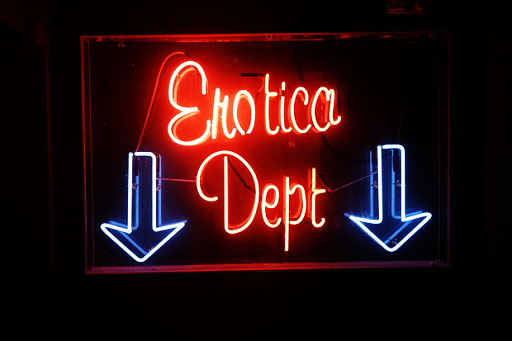 A wave of immigrants brought restaurants offering foreign cuisine to the district and it became a fashionable place to eat for writers, poets, artists and intellectuals.This led to the opening of numerous coffee bars and music clubs and Soho became a hotspot for jazz. It also became a centre for erotica, with nearly a hundred strip clubs in residence by the early 60s, including the famous Raymond Revuebar.
Sexual services were on offer throughout the area, advertised via postcards in windows with cryptic statements such as 'Large Chest for Sale'.Sex shops grew in popularity, with nearly 60 open by the mid-seventies and the area was home to London's first sex cinema theatre, the Compton Cinema Club. The area gained a seedy reputation due to unscrupulous establishments fleecing customers into paying for absurdly over-priced drinks with the promise of sex.
Today, Soho is still London's erotic centre, with many sex shops, strip clubs and massage parlours. Unfortunately there are still establishments more than happy to 'rip off' those looking for adult entertainment, so be sure to seek out an above board company such as Cloud9 Massage!
Soho Massage Styles – Take Your Pick!
You will find all sorts of massage styles on offer in Soho but Cloud9 Massage also provides a delicious range; all fully nude and with a happy ending!
You can choose a classic Tantric massage and have every inch of your body squeezed and teased with hot oil or a body to body massage where you will get really up close and personal with your beautiful masseuse as she glides her naked body over yours. Enhance this further with a Japanese Nuru Massage where she will apply a super slippery seaweed gel to her naked skin to help her slide and glide all over you. You can also enjoy a tantalising striptease or soapy aqua massage in the bath or shower.
Whichever massage you choose, you won't be disappointed if you avoid Soho massage parlours and pick Cloud9 instead!