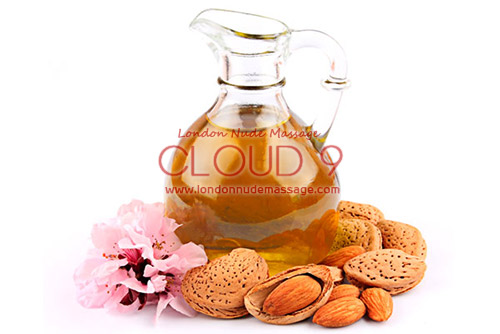 Six Types Of Massage Oils To Have For Your Sensual Massage
Best sensual massage should have best massage oil, the right oil could boost the atmosphere of the whole session, further more, the right sensual massage oil will makes your sensual massage even more exciting.
If you go looking for massage oils, you're going to get smacked with an array of types out there – avocado oil, almond oil, coconut oil, jasmine oil, etc.  If you extend beyond the local health food marts, many specialty skin and spa stores that have massage oil blends that include two or more oils in them.
If you are to choose the best oil for you, you need to know what the different oils are. There are some oils that are very sticky that leave you with a greasy feeling. Other oils may give you a reminder of cooking oil – probably not something you want to be massaged in. There are some oils that could cause you to suffer an allergic reaction. What are some of the common massage oils?
1 – Apricot Kernel Oil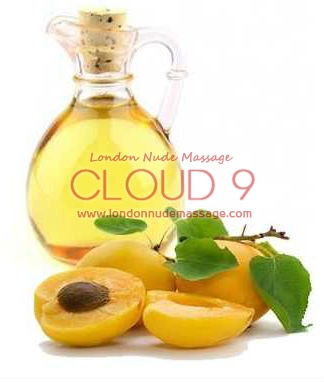 This is a great option as an erotic massage oil – It's got a similar texture and color to sweet almond oil, and is loaded with vitamin E. This vitamin gives the oil an extended shelf life when compared to the other kinds of oils. It also doesn't give you a greasy feeling since it gets absorbed into the skin immediately. It works best when it's combined with aromatherapy. If you're allergic to nut allergies, the apricot kernel oil is a great pick.
2 – Coconut Oil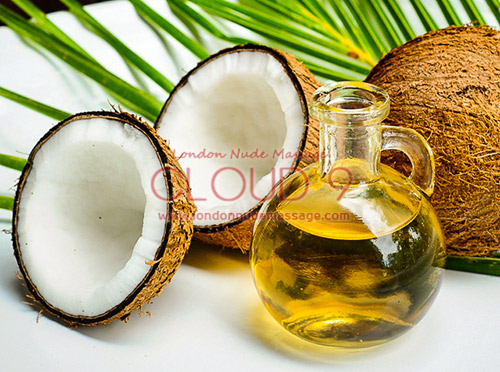 When you think of coconut oil, you probably think of the solid, white mixture. However, coconut oil is really fractionated oil and isn't greasy and is very lightly. What does fractionated mean? It means that it's got a fraction of the whole oil – it's cheap and can last a long time on the shelf. A great thing about coconut oil is that it doesn't stain sheets, which can be an issue during a massage. – Perfect for body to body massage.
3 – Grapeseed Oil
This is massage oil with great results – safe to use with any skin type and no need for dilution. And, similar to sunflower oil, it's got a high amount of linoleic acid and can help with skin maintenance.
4 – Jojoba Oil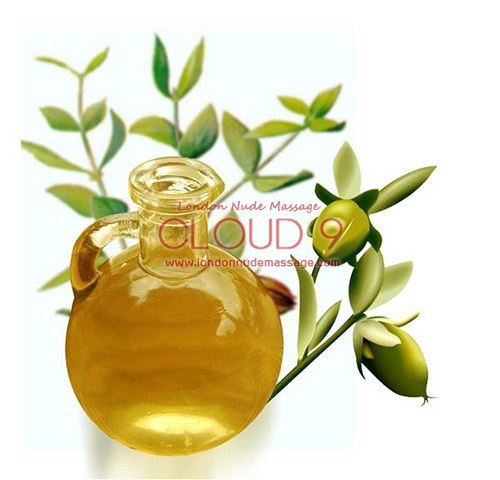 Another worthwhile massage oil, the jojoba oil comes from the jojoba plant seeds. It's got powerful anti-bacterial properties… great for folks who suffer with back acne. It's absorbed well by the skin and has a long shelf life. Since it can be readily absorbed into the skin and doesn't cause skin irritations, it's perfect to mix with aromatherapy essential oils. Due to its rapid absorption, repeated applications may be necessary during the massage therapy session. Keep in mind that this oil is rather expensive compared to apricot kernel or sweet almond oils.
5 – Sunflower Oil
This oil isn't greasy and is comprised of sunflower seeds. It's loaded with linoleic acid, an essential fatty acid. It also comes with stearic and palmitic acids, which are all necessary to ensure healthy skin.
As you get older, linoleic acid tends to erode out of the skin due to cosmetics and commercial soaps. Another issue with this type of oil is that it doesn't have a long shelf life and can go bad.  However, include some vitamin E capsules to the oil and its shelf life can be extended. Be sure to store the oil in a dark bottle.
6 – Sweet Almond Oil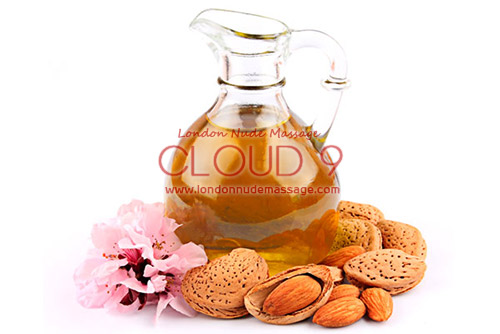 This kind of oil is one of the most chosen by massage therapists. Made from almonds and got a sweet yellow color, it's not too oily but does allow the massager's hands to easily move about the skin. Although it does absorb quickly into the skin, it stays long enough that it doesn't need to be reapplied over and over.
Compared to the other massage oils, sweet almond oil is pretty inexpensive and can be found easily. It doesn't typically cause skin irritation but anyone allergic to nuts should not use it.
In order to provide the best massage experience, we only choose nature oil for our London erotic massage services.
Read more about: Massage gel vs massage oil.