Tantric & Erotic massage, are the same thing?
Yesterday I was giving information to someone interested on Tantric massage but, unfortunately, the rates were to high for him. Just to be sure, I asked him if he was certain about his interest on tantric massage or whether he meant to ask for an Erotic massage; to my surprise, he replied to me with another question. "in itself, by definition tantra was not erotic?".
There are big differences between Tantric and Erotic massage :
If the question had been whether a tantric massage session for men is an erotic experience?, Yes, I will totally agree with a statement like this. I have always said, that a good sensual massage service could be an erotic experience for many clients, with or without any intention by the masseuse but, to be clear, an erotic massage does not imply everything that should be include on a proper tantric massage session for men.
The approach of a massage therapist to the male client will be totally different.
As an erotic masseuse myself, the intention, for me, is clear, the energy is more physical and the target your pleasure. As a tantric male therapist for men, the connection with the male client will be more caring, subtle, stronger and intense; I need to be alert and conscious of your body language in order to guide you and make you feel confident outside your comfort in order for you to explore your sexuality; The goal is to teach you how to connect with your sexual energy and how to use it on your own benefit!.
Obviously, there is also or should be a difference on the price:
An erotic massage is just something to experience, totally physical with any learning, any guidance involve and were the only goal is to achieve pleasure.
Tantric massage it is a form of spiritual therapy were you experiment pleasure by feeling your 7 Chakras connecting with your sexual energy and learning to regenerate your body with it.
There is a mayor implication for the therapist.
As professional erotic masseuse I can do one after other, a tantra partitioner should not do more than one or two at day, as it takes a lot more from her/him, reason why is always advice to book your sessions with enough time so your masseuse could schedule the day and prepare herself / himself for your session.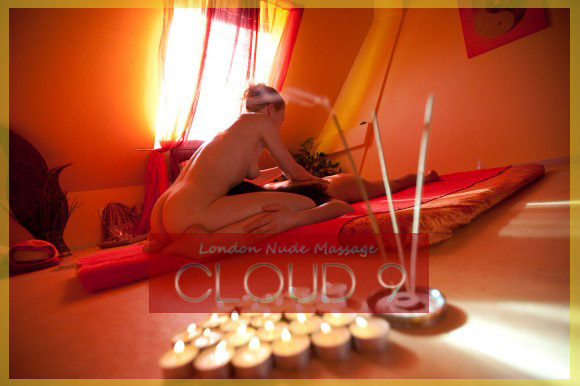 I can almost 100% assure you that if a tantric massage is too cheap it is not real. Every one in entitle to charge what ever he wants and you as a client to agree of not but, any tantric massage therapist charging for a full tantric massage session bellow £ 200, she or he has not been trained as a professional tantric massage therapist or has not experience.
Tantra and erotic massage is a business with many intruders pretending to be qualified or capable to offer a service when they are not and using terminology and concepts without knowledge or understanding main reason why they are offering erotic massage for tantra massage or sensual massage for a massage with a happy end.
Just keep on mind, if it is too cheap, it is not real!.
Tantric is a philosophy of life not just an experience to have, It is a beautiful journey with yourself as a companion because only from your center, only present and conscious of the now! you are capable to share with the rest of us.
Namaste!
Even in Cloud9, only a few real tantra goddesses could provide Tantric massage… You can contact us to find out which goddesses are available and make your booking.