Monica For The Best Tantric Massage In London
Good morning London.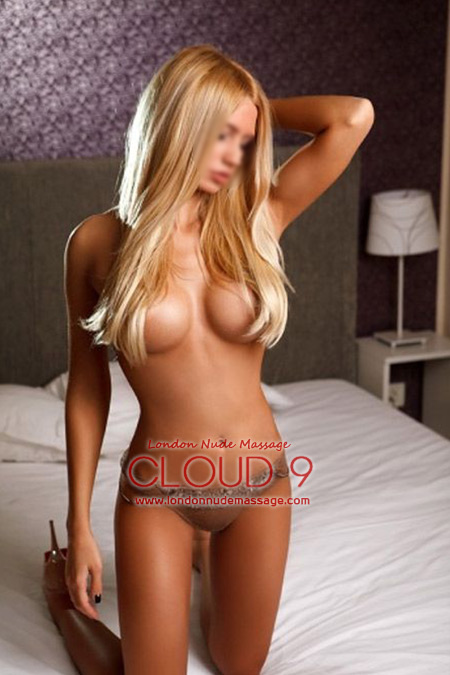 I just realize I completely forgot to tell you about one of our new masseuses that started working with us already 3 weeks ago.
It's Monica – a lovely, sweet and gentle girl with the most beautiful and long blond hair you have ever seen. Pair that to a sensual smile, and a sexy firm body and you have another amazing Cloud9 masseuse.
View our Tantric goddess Monica's profile
And that she is amazing is already proved by a number of our customers who enthusiastically send us their feedback.
Short messages with text like 'amazing erotic massage. The best experience in London'. Or this one 'Monica is indeed lovely. Her body to body massage was my best body body massage ever. Thanks you for sending her'.
We love working with Monica; she has a lovely personality and is very punctual, which is good for us and good for our customers.
We had planned a photo shoot with Monica last week, but somehow the photographer mixed up the data. Hopefully we can plan a new shoot in the next few weeks.
Her current photos give you a good impression, but do not do justice to her personality and to her looks. So hopefully you like to rely on the recommendations of our lovely operators. As when you book your erotic massage in London with Monica, you will not regret it for a second.
How about Tantric massage? Is Monica good at that too?
Good? That is an understatement. According to a customer who sent his SMS straight after his Tantra session with Monica she is 'the most amazing masseuse in London and a real Tantric specialist who knows how to touch, to tease and ultimate please in every way!'
Do I need to say more?!